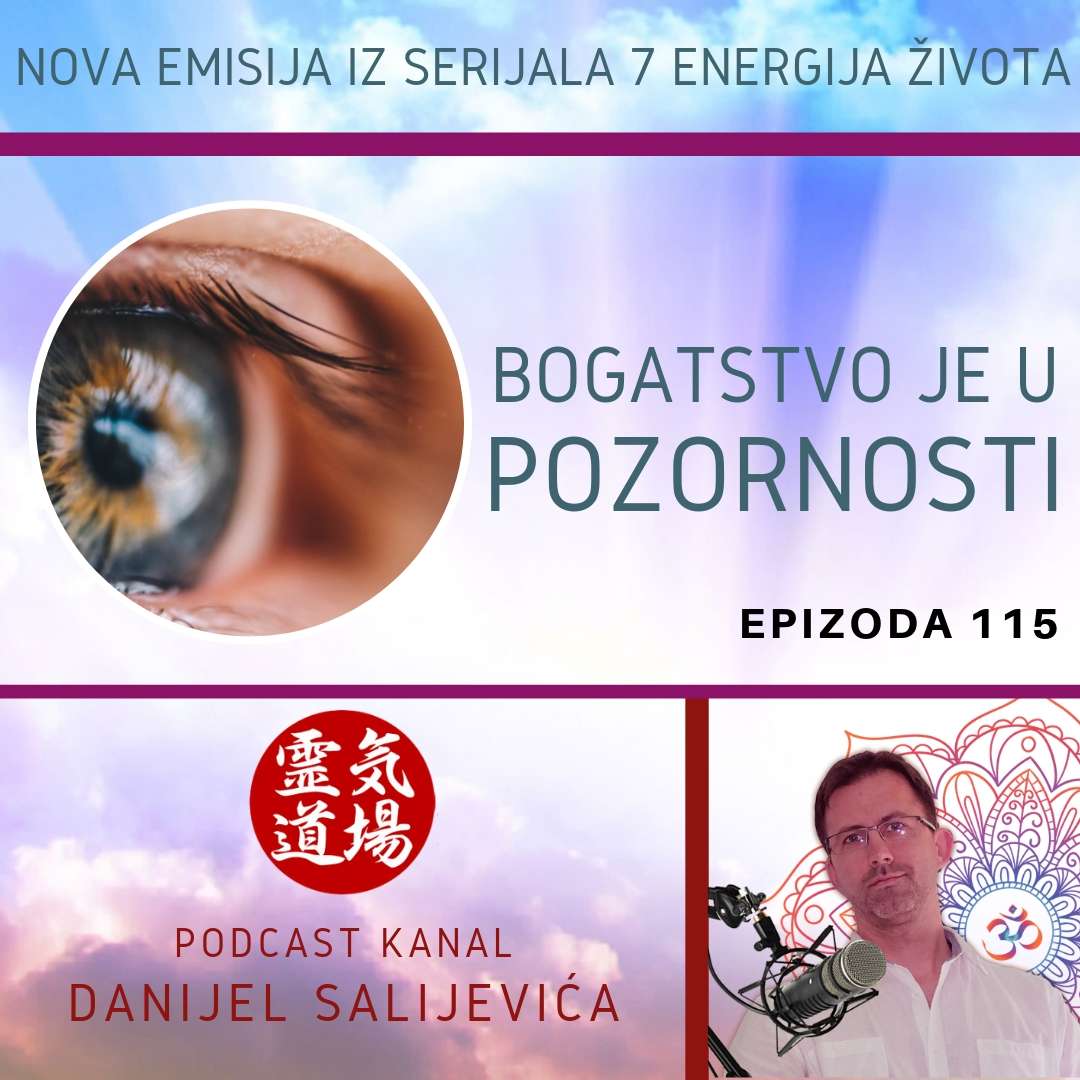 Možete imati milijune eura i ništa vam to ne znači ako ih ne vidite. Da, to ćete vidjeti, vjerujem, a što je s onim milijunima malih sitnih svakodnevnih bisera i bogatstva koje vas okružuju? Zbog čega ne bismo postali i s njima bogatiji, ispunjeniji, kreativniji?
Oko nas postoje tisuće malih stvari koje već danas posjedujemo, a koje smo počeli doživljavati trivijalnima ili smo slijepi na njih.
Učenik i slika sa zvučnicima
Koliko ste takvih sitnica kupili za dobar osjećaj, a da one ne odrađuju baš tu svrhu.
Na nama je da počinjemo primjećivati, da počinjemo vraćati radost u naše srce i zahvalnost u naše postojanje. Tada ćemo se ponovno osjećati i sretnima i bogatima- tada ćemo ponovno dobiti onu strast, onu zahvalnost i energiju koja će multiplicirati baš takvo željeno stanje.
#reikidojo #reiki #danijelsalijevic #podcast